See what people are saying about Quinn's Cafe in Hockessin, Delaware

"Love grabbing breakfast from here, I do take out a lot because I find it quick and reasonably priced. The gentleman that either owns or manages it is extremely friendly and always goes above and beyond! Good home cooking without the work :)" ~ 10/27/2015 Heather O. from Hockessin, DE
"Steak and eggs were excellent! Been here quite a few times and breakfast is always on point. Lots of regulars here but even if youre not a regular you are still guaranteed good service. I wouldnt recommend the burgers but besides that, eat away!! Courtney is a fantastic server and i owe her five bucks!!" ~ 8/29/2015 Andrew F. from Newark, DE
"I found Quinn's here on Yelp and loved it! My boyfriend and I went for breakfast on a Sunday morning at about 11am. It is a small spot so we waiting about 15 minutes, but not a big deal at all. Once we sat down our order was taken quickly and brought quickly. I got a BYO Omlet which was awesome!! My boyfriend got a Breakfast Burrito which was awesome as well! It is a very clean and organized establishment. They have a little bakery section where we ordered a Black and White cookie that was sooo good!
This is a great spot for breakfast and lunch for sure!! Check it out!!" ~ 5/31/2015 Danielle L. from Cherry Hill, NJ
---

"
Great Little Breakfast Diner in Hockessin!
We had breakfast there last Sunday as we do once in a while after church on Sundays. It is usually pretty crowded on the weekends, the restaurant is small but they keep things moving pretty quickly. You may have to wait 10 – 15 minutes to be seated but the wait is worth the meal. Food is always good and the coffee is one of the best I've had in a diner. They serve breakfast and lunch all week. I usually get the Greek Omelet or standard eggs, sausage links, potato's and toast. My family likes to get lunch instead so it works for all of us. Very good place to eat and the service is always good. Staff is very friendly." ~
Review from Diner located in Hockessin, DE
"Great Dining! Great quality meals. All waters and waitresses are nice and treat you with respect. The staff at Quinn's always wants the best for you. The food is cooked beautifully and you can never have a bad meal. Overall a very warm and welcoming environment." ~ Review from TripAdvisor Reviewer
"Very Good! This restaurant is very small but the food is very good. I have to say it is a little pricey. They have grits on their menu which normally in DE you do not find grits on the menu." Review from Diner from Hockessin, DE
---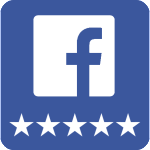 "Best omelette in town! Great staff and fast, friendly service." ~ Maggie S.
"Best place for breakfast or lunch. ….bar none. Good food and a great staff that will go the extra mile to make you feel like you're their only customer." ~ Bud S.
"Got the best breakfast sandwiches to go…and they even gave my husband a free cup of coffee to go to top it all off! Always nice in there too. Thank you!" ~ Kimberly W.
"The food is fantastic and the service is friendly. What more could you ask for." ~ Beatrice B.